AW Drift, the premier Drift event/competition organiser  in Malaysia, was founded in 2015 by Wanbra , Cheryl Chew and yours truly when we saw a lull in drifting activities in Malaysia. We started off by doing a 3 round competition in 2015 and a hugely successful 5 round series the following year. Upon seeing this , other organizer begun to follow our path and  started doing their own drift competitions , which is great for the sport and industry as a whole.
Besides competitions, AW Drift Events does organize drift sessions that allows drifters to have some seat time , test out their machinery or just to have fun!
Our first session for 2017 was held on the 22nd of January. We had a total of over 30 drifters!
 With a mixture of cars , from 1.6 NA to powerful tricked out 3 liters Turbo engines , they were all there going sideways during this fun session
 The course layout for that day was altered in order for all levels of skills and machinery power to be able to closely let alone to drift the whole course
 Speaking of skills we had a wide range of drifters from 10 years to just started drifting in this session!I
The course was wet periodically made wet to make those with lesser power to be able to keep up with the powerful ones but most importantly to save on tire wear which significantly keeps the cost down!
 Long drift trains are a common sight during our drift events
 And usually it comes with some fender rubbing which most of the drifters take it as part and parcel of the sport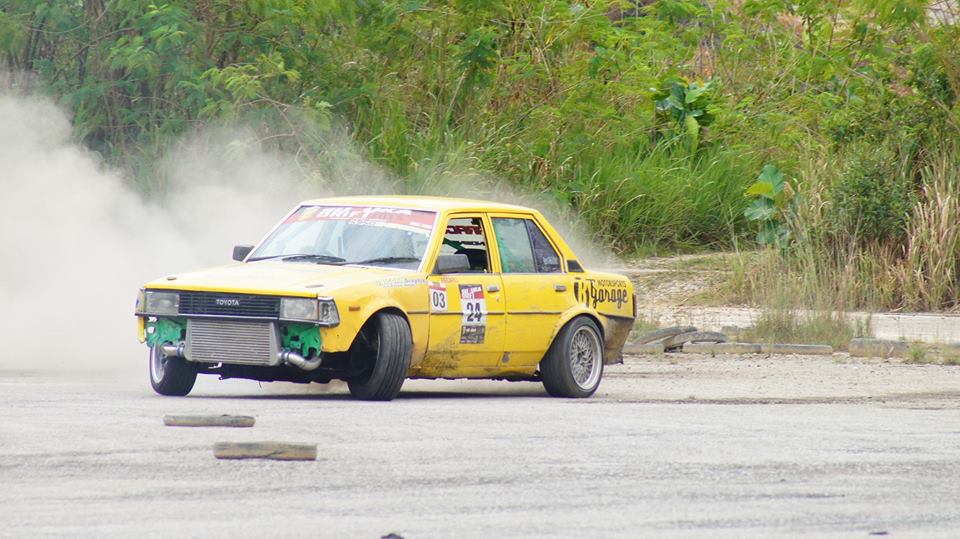 Photos by Anjang Adien
Stay tuned for more upcoming events at AW Drift Events facebook page
www.facebook.com/awdrift/