Cheaka and I were invited down to Singapore once again for the Formula Drift Singapore media day held at the actual site at the Changi exhibition center. Both of us had recently had some work  done on our car, so we found it to be the perfect opportunity to test them on this trip. We decided to bring Leong along this time , just in case something happen though. We arrived at midnight on that day and once again were put up a night that the lovely Hotel RE. This time courtesy of ESPN Singapore. They were informed that there will  be three of us  going down this time, and so the thoughtful people in ESPN   gave us a suite!!
Marcus came over the next morning and brought us to one of his Goodyear Tyre shops down town . He promptly had our cars fitted with fresh  sets of Goodyear Eagle Rev Specs and a couple of pairs more each as spares. Thanks Marcus 🙂

We arrived at the exhibition center at 11 am and got around at setting up a simple course for the demo and taxi ride we were doing.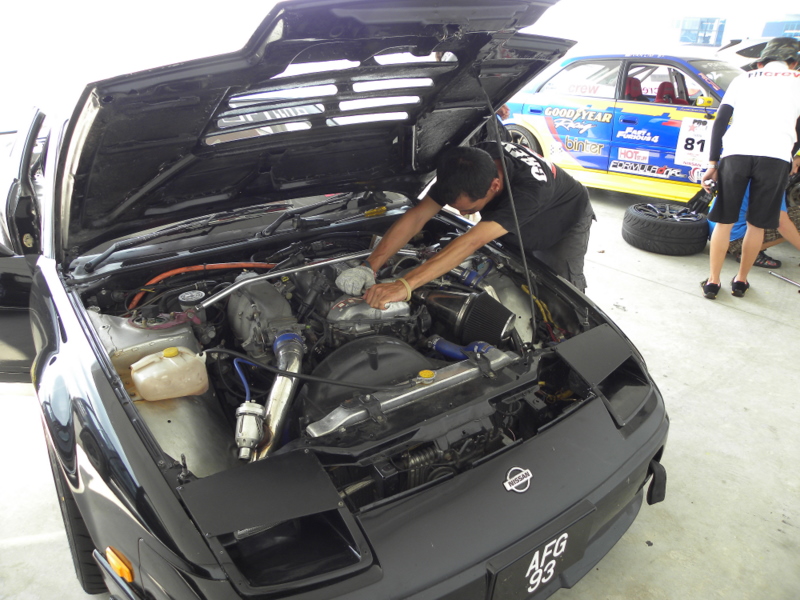 Leong tightening some bolts
Ivan dialing in some more opposite lock 🙂

We did interviews and demo/taxi rides for a number of different TV stations and  Tv programs . Cheaka also did a basic drift lesson with the Channel News Asia's host which was aired a few days later.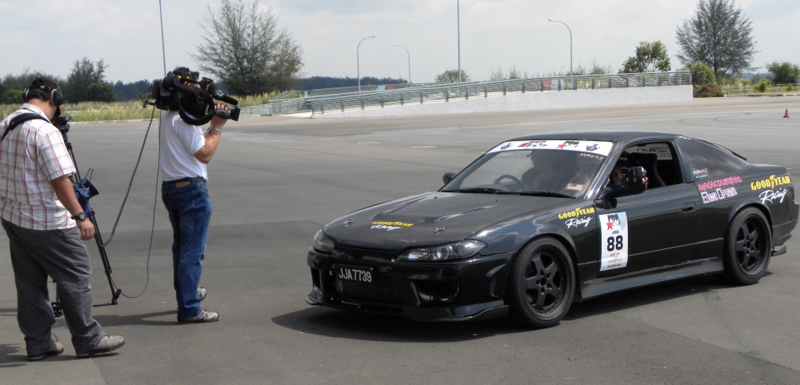 .
The Goodyear Eagle Rev Spec tires performed marvellously on the hot and grippy Changi Exhibition tarmac
After the event we had dinner with an old friend and former sponsor ,Patrick and wife Jacinda   from Imperial concepts. Its been ages since we last saw him as he is constantly overseas but it refreshing to find out he is the same jovial person as before!
We had a good night's sleep before making our way back to KL the next day.