Being aired in Korea, Indonesia ,Hong Kong and starting on 1st August 2009 on StarHub  TV in Singapore, BBC Knowledge has a line up of documentaries with captivating insights into places, cultures,science and technology, history, business and the human body and mind ,which sets the international benchmark for factual entertainment.
One of the shows that is aired on this  channel is non other than Top Gear. Known as UK's premier motoring show, Top Gear appeals to a wide range of audiences which not just limited to people who like cars! Said to be a first class entertainment show,statistic  has shown that  40% of the viewers are women! With presenters  giving unbiased reviews on cars or other modes of transportation while doing their best to wreck them ,Top Gear is also known for its extreme and original challenges and stunts.
Do women really  find these men attractive?
This is where I come in; I was invited to give an introduction on my driving background and engage in a discussion about the above's  challenges and stunts with the members of the media present to this BBC showcase event. Three clips were taken from the show ; on the first one , I had to elaborate on how it was done and choreographed ( in the driving sense rather than production)   and the risk  that the presenters were  facing doing them . The other two clips  were much simpler where I had to lead a discussion  on a challenge which Top Gear attempts to  dismissing the misconception that the  general public has on performance cars and modifications. As serious as all this may sound, the sessions was pretty laid back and somewhat filled with laughter and rowdiness which I am sure will make Jeremy Clarkson proud!!
Posing next to the BBC Knowledge bunting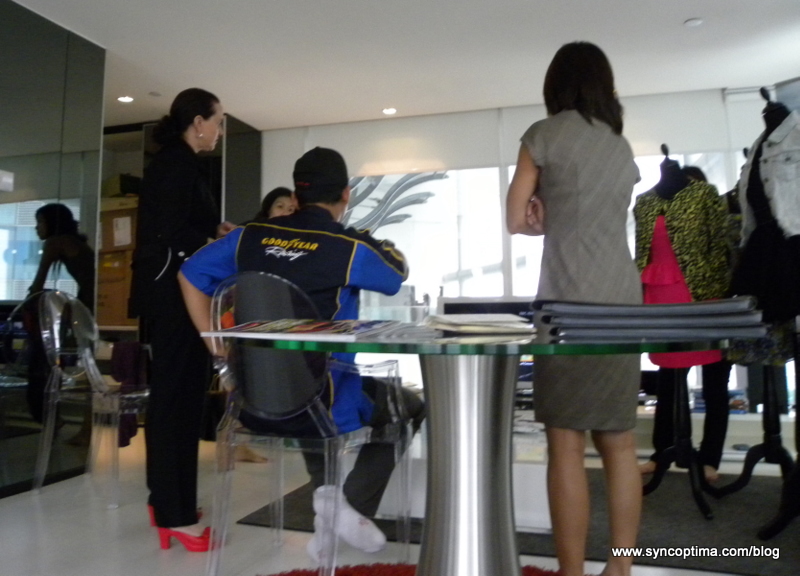 Having a sneak preview of the clips before the media arrives
Being briefed by Rhonda and Siti from Fulford PR company
Besides BBC Knowledge, a channel targeted to children was also being showcased. BBC CBeebies has a collection of programmes that is intended to nurture the child's imagination and curiosity about the world around them. With titles such as Mister Maker and In The Night Garden, the child is introduced to a land of stories, discovery and entertainment.
It so happens that we had brought our daughter, Johanna,  along for this trip and was glad when was offered to allow her to take part in their activities for the kids segment!
Johanna ,like a real trooper , was all prepared way before the segment. She even brought a little tote bag with her kiddie essentials along with her
Like a professional, she set about introducing herself as soon as she arrived.
A little product review was carried out …
Johanna finds coloring helps her in easing the tension and pre event jitters….
She actively  participated in group discussions and reviews
and not wanting to be influenced by peer pressure, did some by herself…
She even picked out what she liked and did a good job of expressing it to those attending..
….nothing like a little nap to recap and review on the day's event..
We spent a night at the loft studio where the event was held. Called the Fraser place, it was a prefect example of how  a clever design could make full use of such a limited space . A very pleasant place which we will definitely go back to.