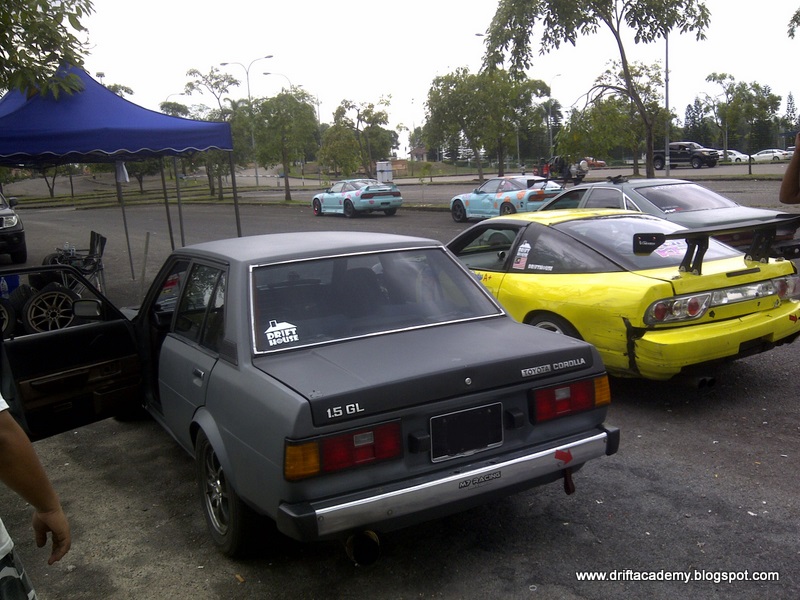 Bob was back from Seattle and in need for more abuse. So six of us got together and did a 2 day intensive training course.
Jeevan and Kevin were there for the full duration with their cokes and smiles
Francis with his, now green ,cockroach survived the ordeal , coming out improving vastly
Bob came out tops with a handful of impressive runs with our  lesson AE86, which he remodelled with the help of the trees and landscape on the first day. Though  still having  to work on the 'consistancy' bit ,he was still good.
So with that , we gave Bob a free pass for "bragging rights"  with the audience of one…Jeevan .
Glad the two days helped  out with everyone's drifting and it does goes to show that it doesn't have to be a circus to practice…eh Bob? 😉