The  two day roadshow for the Goodyear Formula Drift Malaysia was held at 1 Utama shopping Mall. With  Goodyear Tires ,Tyrepac, CIMB and ESPN represented, this roadshow served the purpose of not only promoting the event but also  educating the general public about the sport of drifting which suprisingly very few knows about. Tickets were also being sold  hence we got to meet quiet a number of drifters and fans !
Johan was all decked out that day….
cause he was the man………
The Prince of drift with the King of style
Dragstar's Ann came by too…

Its obvious I can't carry the look like Johan with his glasses…here with Goodyear's Puay Ling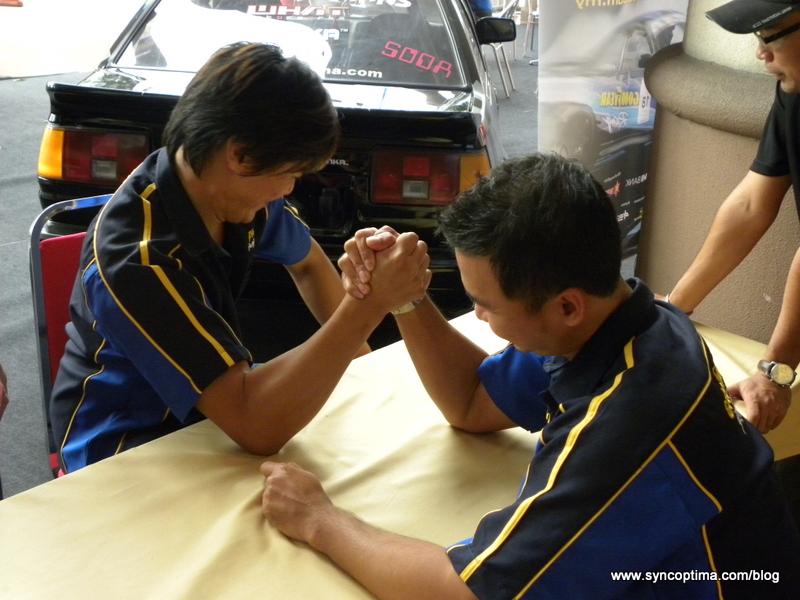 Michael Gan and I had a little competition of our own…which I lost.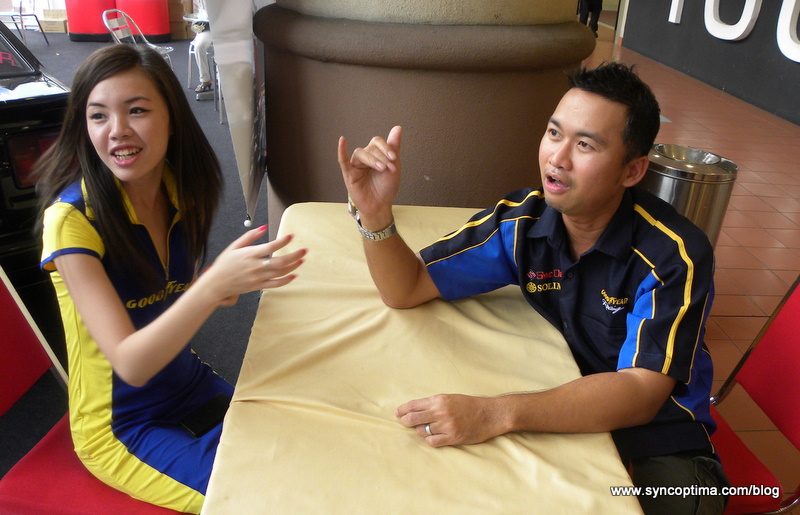 In desperate need of a win I pulled in another opponent….the sequence of shot kinda reflects my performance through out the year….
unpredictable…..
I got whooped!!!